Welcome to O'Brien Honda of Bloomington
Welcome to O'Brien Honda of Bloomington
Discover O'Brien Honda of Bloomington
Stay in tune with our current news and what we offer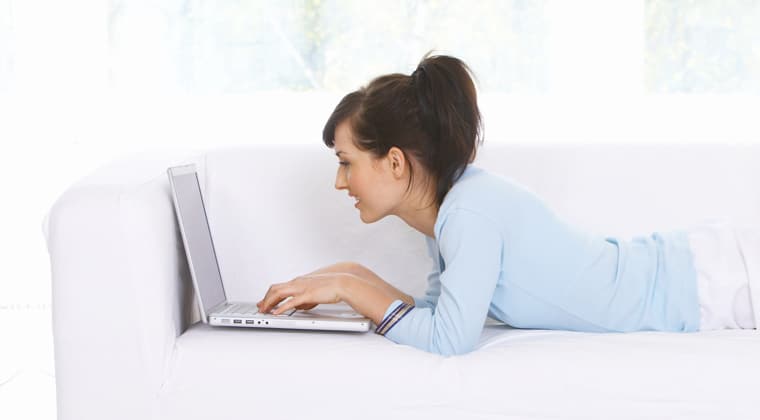 Quick Online Financing
Get your loan started right from your own house.
Why O'Brien Honda of Bloomington?
We are there for you every step of the way. We are family.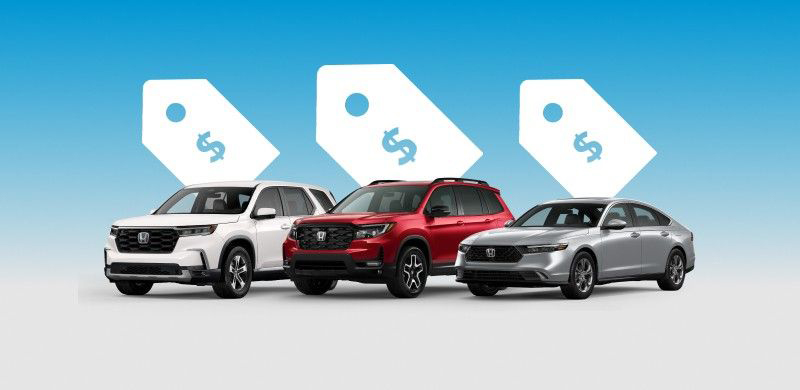 Current Offers
See this month's featured current offers going on.
Our Reviews
It was a pleasure working with Harold Streator. The O'Brien Honda organization is very professional.
Very pleasantly surprised. This was my first experience with O'Brien Honda. From my initial submission to our final purchase Elijah and the team did a wonderful job. We looked at several different vehicles, both new and used. Elijah was very patient and tireless in providing my wife and I all the information we needed to make an educated decision. We've looked at many dealers and O'Brien has by far the fairest pricing and no pressure sales. We ended up buying a used vehicle, but we've got our eye on a new Honda and when the time comes Elijah and O'Brien Honda will be our first and likely only stop. Thank you again Elijah we truly appreciate you.
Elijah is great to work with. Highly recommend!
My experience buying my new CR-V hybrid was excellent! Jonathan was knowledgeable and very helpful. He was transparent about the process and kept me very updated on the timeline. I would definitely recommend O'Brien Honda.
Elijah and Karen were very easy to work with, making my buying experience a pleasure.
Buying a car at O'Brien Honda was a pleasant and enjoyable experience. Good sales practices and they handled the transaction quickly and efficiently. I would definitely buy again from O'Brien.
I had a much better cat buying experience at O'Brien of Honda with Matt compared to Sam Lemon of Toyota. I felt like Matt was very transparent and straightforward with any questions I had and did not feel like he was trying to rip me off by any means. I would 10/10 recommend buying your next car at O'brien of Honda with Matt!
We recently purchased a honda Odyssey with help from Johnathon. He guided us through the process and answered all of our questions and requests. I would highly recommend purchasing your vehicle from Honda of Bloomington and ask for Johnathon!
Their customer service was outstanding. We had a tire blow while traveling back to Wisconsin.Our vehicle was towed to O'Brian and in 1hour we were back on the road.Every person at O'Brian were so friendly and helpful. IF we lived in that area,they would be the only dealership I would go to.
Very helpful and informative !
I worked with Elijah and what a great experience. He is professional, polite, and thorough in all his folllow ups. He knows how to treat you right. Thank you If you do buy, Karen in finance is also a person poised to assist and get things ready for your purchase. Thanks to all at O'Brien Honda!
Very easy buying experience. Jonathan was great. Very knowledgeable. Would definitely purchase there again.
I worked with Elijah Simpson and he was a nice and talkative person. He got straight to the point and didn't try to make any deals or offers like other salesmen. 5 stars.
harold did a great job helping us secure a car! had it all ready to go by the time we got there and they were able to accommodate our tight schedule, would definitely recommend!
Harold is very helpful and squeezed us in right before close and we greatly appreciate it!!
I just bought my brand new HR-V here and could not be more thrilled! I worked with Elijah and had a fantastic test drive and buying experience from beginning to end. He was extremely friendly, knowledgeable, and explained everything clearly to make sure I understood what the next steps were. Plus he was able to get me the exact car, color, and options I wanted even though it wasn't on the lot yet. A huge thank you to Elijah and the O'Brien Honda team!
Matt Couch was a big help in our purchase. I would buy from him again.
Had a wonderful experience purchasing our 2018 Honda Odyssey from Matt Couch. He was extremely communicative and helpful through the entire process. On the day of pick up, we scheduled an appointment with him and were in and out of the dealership within 2 hours with our new van.
We had an excellent experience in the purchase process of our CR-V Hybrid with Elijah, he explained everything to us in detail and helped us with the entire process. I would recommend that you go with him and I assure you that you will not have to worry
I purchased a vehicle at another dealer after interacting face to face at 11 sales locations. By far the most professional experience was with Terrance at O'Brien Honda. The fact that I spent the time to submit a review after not buying a car at O'Brien lets you know how impressed I was.
Big thanks to Jonathan for making our car buying experience like buying a piece of cake. With the long wait times for cars, his excellent communication and weekly status updates kept us in the loop. Highly recommend seeing Jonathan at this location for a smooth process
Thank you so much to Johnathan and Karen at O'Brien Honda. I walked in not even knowing if a new car was possible for me and just a couple weeks later I got a brand new 2023 Honda civic. They both truly did everything in their power to get me my dream car with excellent customer service
Great customer service from my salesman, Matt Couch, from our very first meeting in November 2022; ordered my CR-V November 6th and it was finally delivered April 21. Matt did a great job keeping me updated and spent a lot of time with me today going over all the features when I picked up the 2023 CR-V. Great experience with Matt and everyone at O'Brien Honda.
I brought Toyota Sienna from O'Brien Honda . Elijah was very helpful in doing business.
Get Directions To O'Brien Honda of Bloomington