Honda Roadside Assistance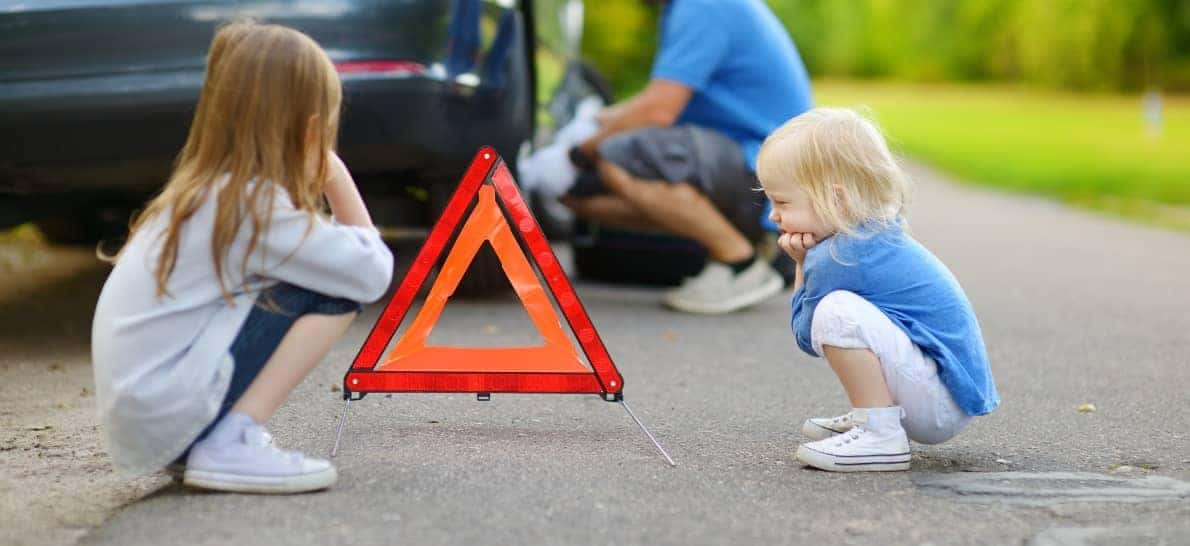 Honda Roadside Assistance Provides Peace of Mind
O'Brien Honda of Bloomington's latest lineup of models includes some of the safest and most reliable vehicles in the world. But those aren't the only reasons why our Honda models are so sought-after. Our vehicles also come with a 3-year/36,000-mile warranty that includes Honda Roadside Assistance, a 24-hour emergency service.
Our roadside assistance program is designed to support you in every conceivable way, from breakdowns to lockouts, and even to alternative transportation. In the event your vehicle requires winching, a jump start, fuel delivery, or a flat tire repair, a quick call to our toll-free number will get you relief in no time.
The program also covers events that render your vehicle inoperative. This is where 24-Hour Emergency Towing comes in. Whether your car is experiencing a mechanical problem, or if you've been involved in an accident, we'll come to get your vehicle and make sure it's handled with care.
But those are just the basics. Sometimes, being left without your trusted vehicle imperils personal or business plans. For that, Honda Roadside Assistance also covers you with a rental vehicle. Emergency hotel reservations and airline information can also be provided upon request.
Three-year 36,000 mile Coverage
Honda Roadside Assistance is a 24-hour emergency road service available to you in the United States, Canada, and Puerto Rico throughout your 3-year/36,000-mile warranty term starting with 2015 vehicles.
Call 1-866-864-5211 24 hours a day, 7 days a week
You may call this toll-free number any time you may require any of these Honda Roadside Assistance services from anywhere in the United States, Puerto Rico or Canada.
DOWNLOAD PDF ROADSIDE ASSISTANCE BROCHURE
24-Hour Roadside Service
With the Honda Roadside Assistance Service, if you experience any of the following while on the road, just call our toll free number and we will dispatch a unit to provide services that can let you proceed to your destination. You are covered for any of the following services (limitations apply):
Winching
Jump start
Fuel delivery*
Lockout
Flat tire
Mechanical tow
Accident tow
24-Hour Emergency Towing
Honda Roadside Assistance will arrange to transport your vehicle to the nearest Honda dealer in the event of a mechanical disablement that renders it inoperative. Your vehicle must be accessible to our dispatched transport unit (as determined by our local facility) to receive this service.
Please note: You will be required to pay upfront for warranty repairs performed by any facility other than a Honda dealership. Please submit claims for warranty reimbursement to your Honda dealer.
Emergency Lockout Service
If your keys are lost, broken or locked in your car, Honda Roadside Assistance will assist you in unlocking your vehicle.
Trip Interruption
Trip Interruption benefits are available in the case of mechanical disablement.
The vehicle must be disabled 100 miles or more away from the Honda owner's primary residence.
Reimbursement consideration is for expenses incurred during the first three days following the disablement.
The total Trip Interruption benefit is $300; $100 per day for three days maximum.
Reasonable expenses for food, lodging and alternate transportation such as a rental vehicle and/or commercial transportation are covered.
Costs for reuniting the Honda owner with the vehicle are included in the total of $300 maximum benefit.
Alternate Transportation, Rental Vehicle**
Upon request, Honda Roadside Assistance will attempt to secure a rental vehicle or taxi service for you.
Hotel Reservations**
Upon request, Honda Roadside Assistance will assist in locating emergency lodging when you are away from home, at a hotel that best fits your needs.
Airline Information
If your Honda is disabled, Honda Roadside Assistance will assist in obtaining flight information, such as flight times and fares.
Message Relay
Should an emergency arise, Honda Roadside Assistance will attempt to contact those persons for whom telephone numbers are provided in order to relay important messages, such as your spouse or your office.
Enhanced Directory Assistance
Honda Roadside Assistance will attempt to locate nearby service stations, ATMs, and/or banks and provide telephone and address information, including directions.
*Two gallons provided, not to exceed twice in a calendar year. Requires VIN at time of service request.
**Any third party costs (such as vehicle rental, taxi, lodging, flight fares, etc.) associated with the rendering of the Trip Continuation Services noted with an asterisk (**) above shall be borne by the driver requesting such service.
Cross Country Motor Club, Inc. (CCMC) acts merely as a dispatcher or referral service to persons or entities who provide the actual service. These persons and/or entities are independent contractors. Accordingly, CCMC assumes no responsibility for the acts, errors, omissions, negligence, malfeasance or misfeasance of such persons and/or entities. All persons availing themselves of this benefit of Honda Roadside Assistance are to look solely to such persons and/or entities for liability arising in connection therewith, and not to CCMC. Honda Roadside Assistance services are provided through Cross Country Motor Club, Inc., Medford, MA 02155, except in Alaska, California, Hawaii, Oregon, Wisconsin and Wyoming, where services are provided through Cross Country Motor Club of California, Inc., Thousand Oaks, CA 91360. Honda reserves the right to limit services or reimbursements to an owner or driver when, in the judgment of Honda, the claims become excessive in frequency or type of occurrence. Honda also reserves the right to alter or withdraw the Honda Roadside Assistance program at any time without notice.